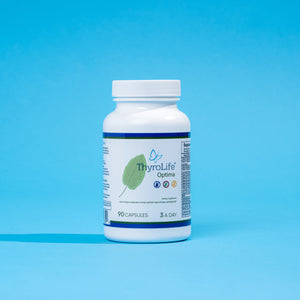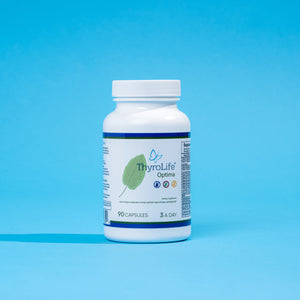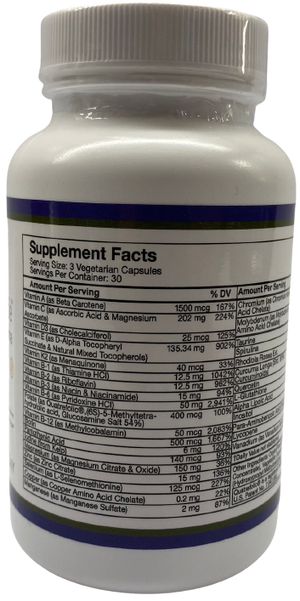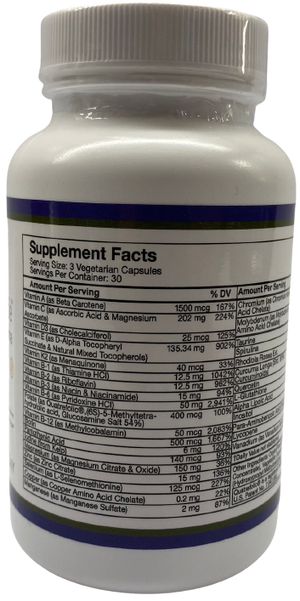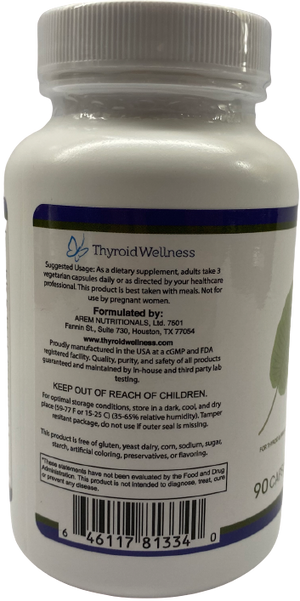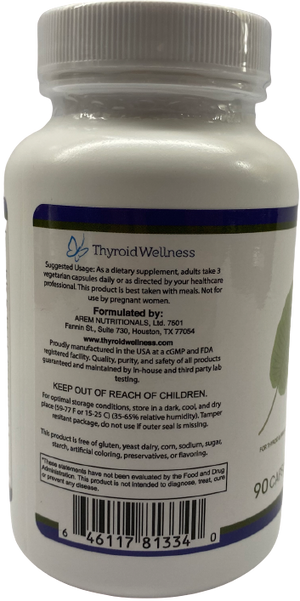 On Sale
ThyroLife Optima
Natural comprehensive & well-balanced supplement for optimal thyroid wellness, immune system support, & healthy metabolism designed by Dr. Ridha Arem
Daily Recommended Intake: 3 capsules during or right after a meal

🦋OPTIMAL THYROID WELLNESS - Complete mix of vitamins, antioxidants, & natural ingredients to achieve & maintain a healthy thyroid & optimal immune system health & function
🏃‍♀️METABOLISM BOOST - Provides your thyroid cells with adequate amounts of all essential co-factors for the most efficient production of T3 and T4. It also includes the ingredients necessary to help your fat burn regulating hormones work more efficiently
⭐️HIGH QUALITY - Contains the most bioavailable forms of many ingredients such as Folate (Methyl Folate), ideal for anyone with MTHFR gene mutations. Does not contain any ingredients that interfere with thyroid hormone absorption such as calcium or iron, unlike most over-the-counter multivitamin/antioxidant supplements.
👊HELPS COUNTERACT HEALTH CONSEQUENCES OF THYROID DISEASE - Optima gets rid of accumulating free radicals and therefore helps with cardiovascular and brain health. It also helps fight low mood & anxiety
🌾🚫GLUTEN, SOY, & DAIRY FREE - Gluten sensitivity, for instance, is quite common among thyroid patients and any supplements containing gluten may promote fatigue and lack of well-being by agitating the immune system.