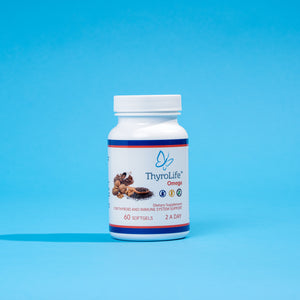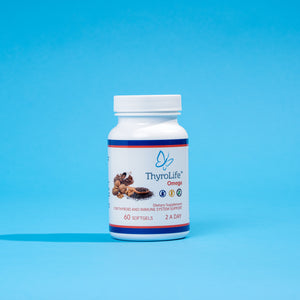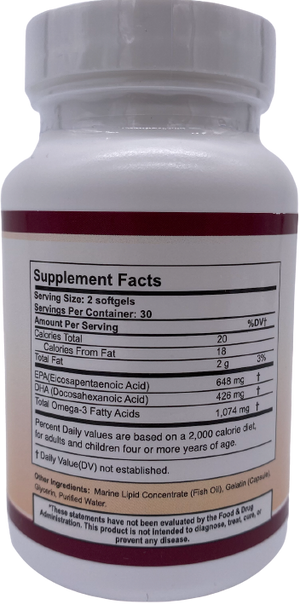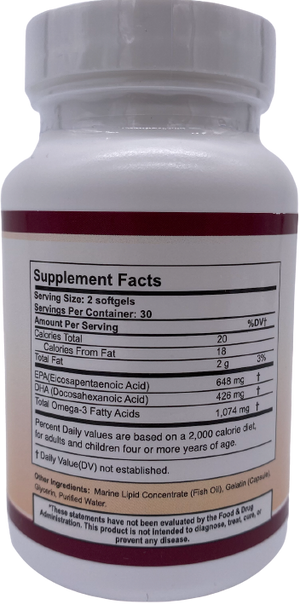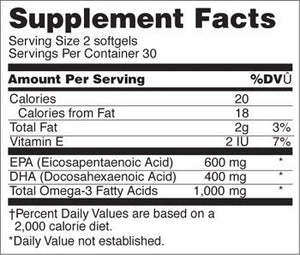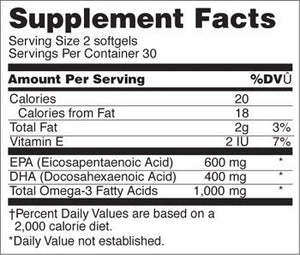 On Sale
ThyroLife Omega
Natural Well-balanced Mix of Main Essential Omega-3 fatty acids Supplement For Healthy Metabolism, Immune System & Thyroid Wellness. Designed by Dr. Arem
Daily Recommended Intake: 2 soft gels right after breakfast
🐠2 POWERFUL OMEGA 3's - well-balanced mix of the optimal daily amounts and ratio of the two main essential omega-3 fatty acids: Eicosapentaenoic acid (EPA) and Docosahexaenoic acid (DHA). These omega-­3 fatty acids are polyunsaturated fatty acids that have tremendous beneficial effects on the thyroid, immune system, and metabolism.
🛡LOWERS IMMUNE SYSTEM REACTIVITY - Reduces inflammation and prevents the immune system from attacking your own cells, which is so crucial for people suffering from autoimmune thyroid disorders such as Hashimoto's Thyroiditis and Graves disease.
🧘‍♀️GOOD FOR YOUR BRAIN, HEART, & METABOLISM - Provides benefits with brain function, cognition, mood, and your cardiovascular system and also helps ease symptoms of depression, anxiety, and low mood.
🔥FAT BURNING - Helps keep your omega-3/omega-6 fatty acid ratio in a healthy range by increasing the amount of anti-inflammatory omega-3 fatty acids relative to the pro-inflammatory omega-6 fatty acids. This ultimately increases the breakdown of your fat cells, helping with fat burn.
Important Note:
Do not be misled and take flax seed oil supplements instead of omega-3 as these contain excessive amounts of omega-­6 fatty acids. Consuming too many omega-6 fatty acids will make your omega-3 fatty acid consumption almost ineffective. Omega-6 fatty acids are omnipresent in many foods such as cookies, vegetable oils, beef, and corn.