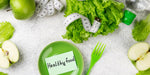 Tired of fighting the battle of the bulge with insufficient troops? Dr. Arem's weight loss program can help. The Protein Boost Diet weight loss program includes:
Boosts metabolism through diet foods
Detox your body
Reduces inflammation
Detox and Inflammation Reducing Program: Detox smoothie, Antioxidants, Omega-3's, etc. (Thyrolife Optima, Thyrolife Omega)
Addressing food sensitivities
GI bacteria (use of well-balanced probiotics i.e. Probiotic 7-7)
Natural, Effective, and Safe Weight Loss Supplement (Body Slim Mediterranean)
Addressing sleep and stress issues
Uncover and treat hormonal disorders (thyroid imbalance, growth hormone deficiency, sex hormone issues such as PCOS and menopause)
20/10 Exercise program - learn more, click here
The Protein Boost Diet weight loss supplement program and schedule • 
Body Slim Mediterranean
 - take 2 capsules a day (1 capsule at the end of the day at 5/6 pm and 1 capsule one hour before bedtime). Reduce body inflammation and enhance efficiency of metabolism boosting hormones by taking these additional supplements •
ThyroLife Optima
- (a complete well-balanced mix that contain antioxidants, vitamins, and other ingredients to boost energy and fat burn). Take 3 capsules at the end of breakfast. •
Probiotic 7­-7
  -  (a selection of the 7 most important good bacteria for optimal bacterial balance, with each capsule containing 7 billion of the bacterial mix). 3 capsules a and for optimal health and wellness day before or after breakfast, can take up to 7 capsules daily based on symptoms. •
ThyroLife Omega
- (a mix of EPA/DHA in the right ratio).Take 2 soft gels after breakfast. These statements have not been evaluated by the FDA. Products are not intended to diagnose, treat, cure, or prevent any disease.
10 Weight Loss Commandments
These 10 Commandments outline the fundamentals of a truly successful approach to quick weight loss, complete with suggestions for maintaining your Thyroid health and for achieving and maintaining hormone balance and efficiency. And, not only do you get comprehensive advice, you also get suggestions about the supplements you will need to achieve your weight loss goals.
10 Weight Loss Commandments are
Stick to a Healthy, Hormone-Balancing Eating Plan (The Protein Boost Diet)
Always engage in cardio and resistance exercise (Dr. Arem's 20/10 Program)
Address Stress Issues and Depression

Stress management Pick a relaxation technique that suits you.

Using Techniques to Overcome Cravings and Bad Food Choices
Balance Your Thyroid Hormones

Check for thyroid imbalance and correct it with the right treatment. Monitoring is crucial. Learn More

Balance Your Sex Hormones and Other Hormonal Problems (i.e. growth hormone deficiency)

Bioidentical hormones tailored to your needs Testosterone in the right dose and right form

Address Sleep Issues

Sleep apnea, insomnia, sleep deprivation

Address Food Sensitivities
Detox
Supplements (antioxidants, probiotics, and natural safe weight loss supplements)